Written by Amer Salman | 15 October 2011

Final score: Liverpool 1-1 United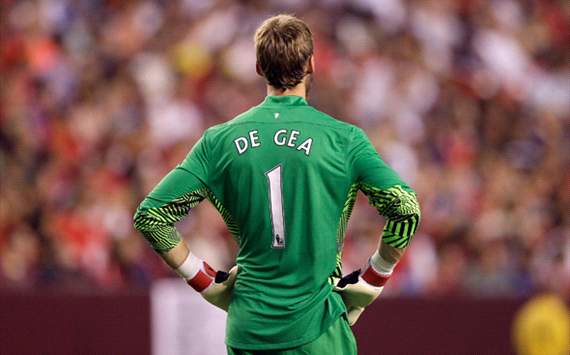 So yeah, it was a tough game. Maybe not the perennial global showdown that Sir Alex had in mind, but it was still a very intense affair. It felt like there was so much at stake. The passion, the resentment for the opposition, the fight. This game had it all, and then some.

The Goals
Steven Gerrard started proceedings in the second half with a free kick that never should have been given. Charlie Adam, the big Scottish lad that he is, went down after being looked at by Rio. Well, that's an exaggeration. To be honest Ferdinand's sock may have touched Adam's laces. So yeah, there definitely was contact. Either way, blame for this goal must lie with Ryan Giggs. As much as I love him, he showed a lack of discipline when it mattered. With the free kick set up and ready to go, Giggs made a perfect ball sized hole in the wall by stepping away from it and allowing it to nestle in the back of the net. Even Danny Welbeck knew better, and he's over a decade younger than the Welsh Wizard.

Our goal was scored from a corner, one of the few we had all game. With Nani lined up to take it, he swung it into the six yard area where it was met by the head of Welbeck, who guided it into the path of Javier Gunnar Hernández. With his movement already taking him away from two Liverpool defenders, all he had to do was nod it into an open goal. Raptures.

The Reaction
I'm not happy with that game. I'm content that we managed a point, but the refereeing was horrendous. As was the conduct of the Liverpool players. To be fair, seeing as one should always try to be the bigger man, Liverpool did play well and came at us in the second half. But I can't stray away from the fact that I am a Manchester United fan and appreciate it. Maybe on another day I could. Maybe if the opposition weren't Liverpool. But yesterday was horrible to watch. The referee didn't offer protection and instead made many, many dubious calls.

Man of the match, David de Gea. He bailed us out on so many occassions and he deserved more from this game than a draw. Good on him though, definitely a big step in the right direction for the man wearing the number 1 shirt at Old Trafford.

To sum it all up, the winner of the the Carlos Tevez award - Luis Suarez - was alleged to have made racist remarks "over ten times" towards the best left back in the world.

Stay classy Liverpool.